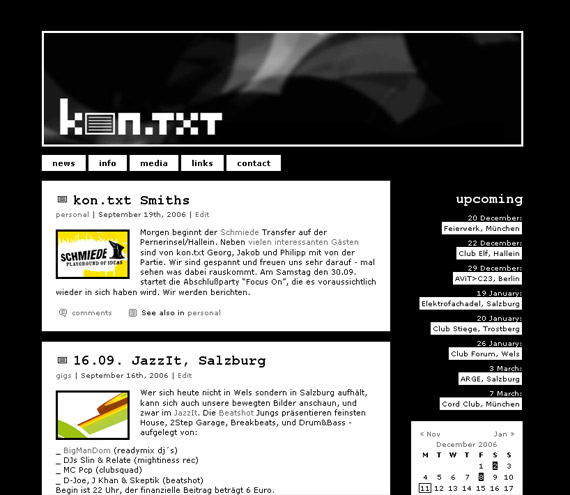 design, programming, content: Philipp Steinweber
The website for the visual and video art group kon.txt had to be very functional and equipped with the newest technique. So I decided to use Wordpress as CMS and create a custom theme with Dreamewaver and CSS. That made possible to offer various RSS-Feeds, a calendar subscription link for iCal and more and a list of upcoming gigs beneath the blog-a-like news entries. Furthermore I added some extensions, fore example to import photo galleries from flickr, and creating sub menus.
The header graphic is randomly loaded from a pool where every kon.txt member can put pictures in, to show the different styles and individuals of the group.
posted in:
portfolio
,
kon.txt
,
w_web
,
w_graphicdesign
,
s_photoshop
,
s_dreamweaver
| comments:
1 comment