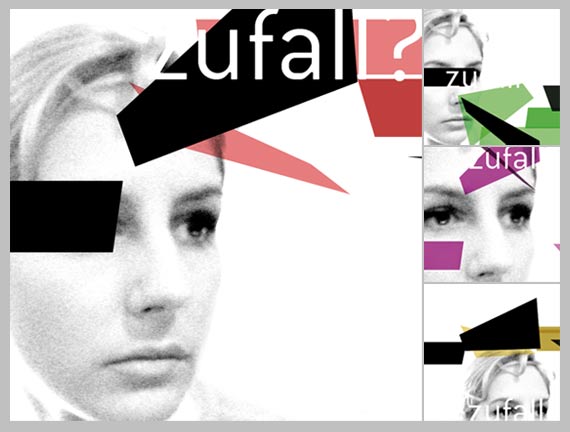 Photography, Design, Programming: Philipp Steinweber
The topic this work is made for was called Zufall (coincidence), the task to create an illustration with media of our choice. What I did was querying this expression by creating an application with vvvv, which generates a random graphic, each time you press the button. But as you can see when you take a closer look at the simple patch, the pushed button just changes various parameters randomly. So can we still talk about coincidences?
Technically spoken, the button changes randomly position and size of the image; amount, positions and colours of the solids; and chooses between different given text positions.
posted in:
portfolio
,
w_graphicdesign
,
s_photoshop
,
w_interactive
,
s_vvvv
| comments:
none